PEP & Sanctions screening like you've never seen before.
Introducing

OpenScreening

.
at your service
Experience a new way to search, visualize and analyze millions of open data records in one single interface to uncover hidden relationships around Politically Exposed Persons or persons of interest, sanctions targets and their networks, in just a few clicks - and it's free!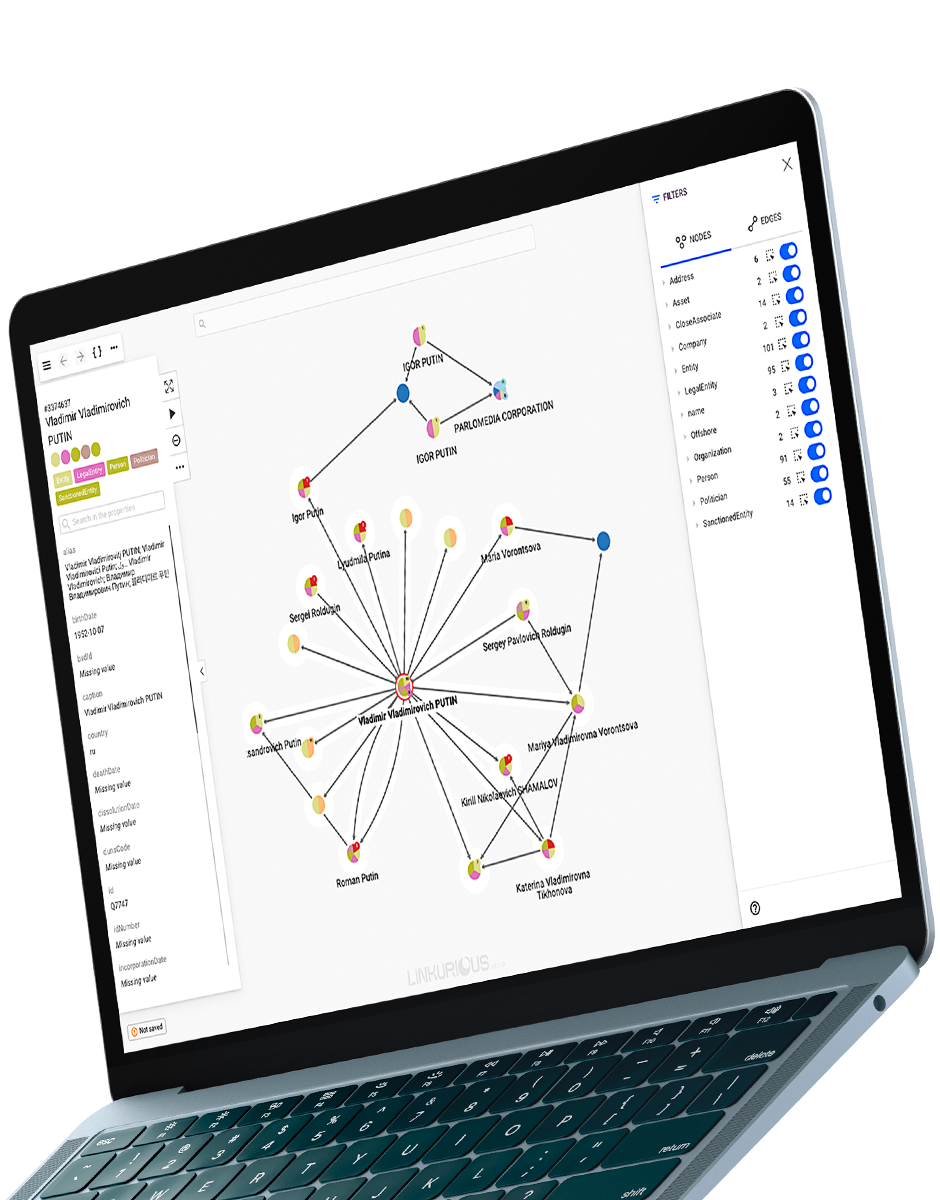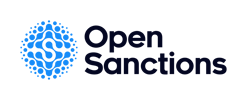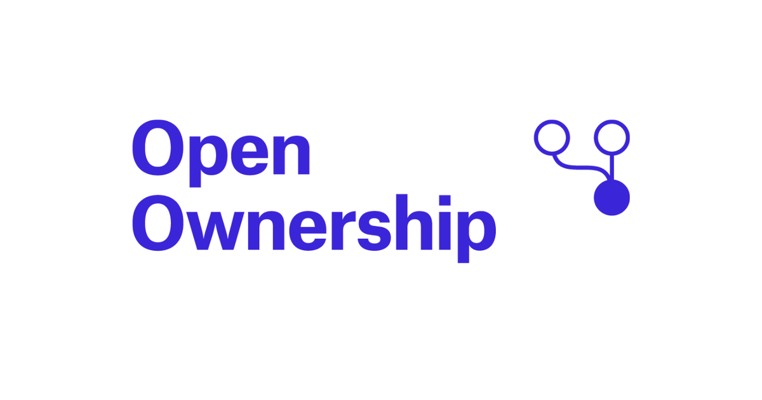 Uncover shady connections
with open data & graph analytics
Keeping the dirty money of corrupt politicians and their networks out of the financial system identifying and high risk customers are critical to ensure compliance and mitigate risks for your business. OpenScreening is a free tool that combines open data sets for PEPs and sanctions screening as well as for ultimate beneficial owners (UBOs) identification unified into a single database with an interactive and intuitive investigation interface powered by cutting edge graph technology.

Quickly search, visualize and explore data, and easily share your findings.
A wealth of PEP, Sanctions and UBOs data at your fingertips
To effectively screen for PEPs and sanctions or identify UBOs, you need detailed and accurate data. OpenScreening gives you free access to sanctions lists, databases of politically exposed persons, other information about persons in the public interest and beneficial ownership records so you can see the bigger picture in just seconds.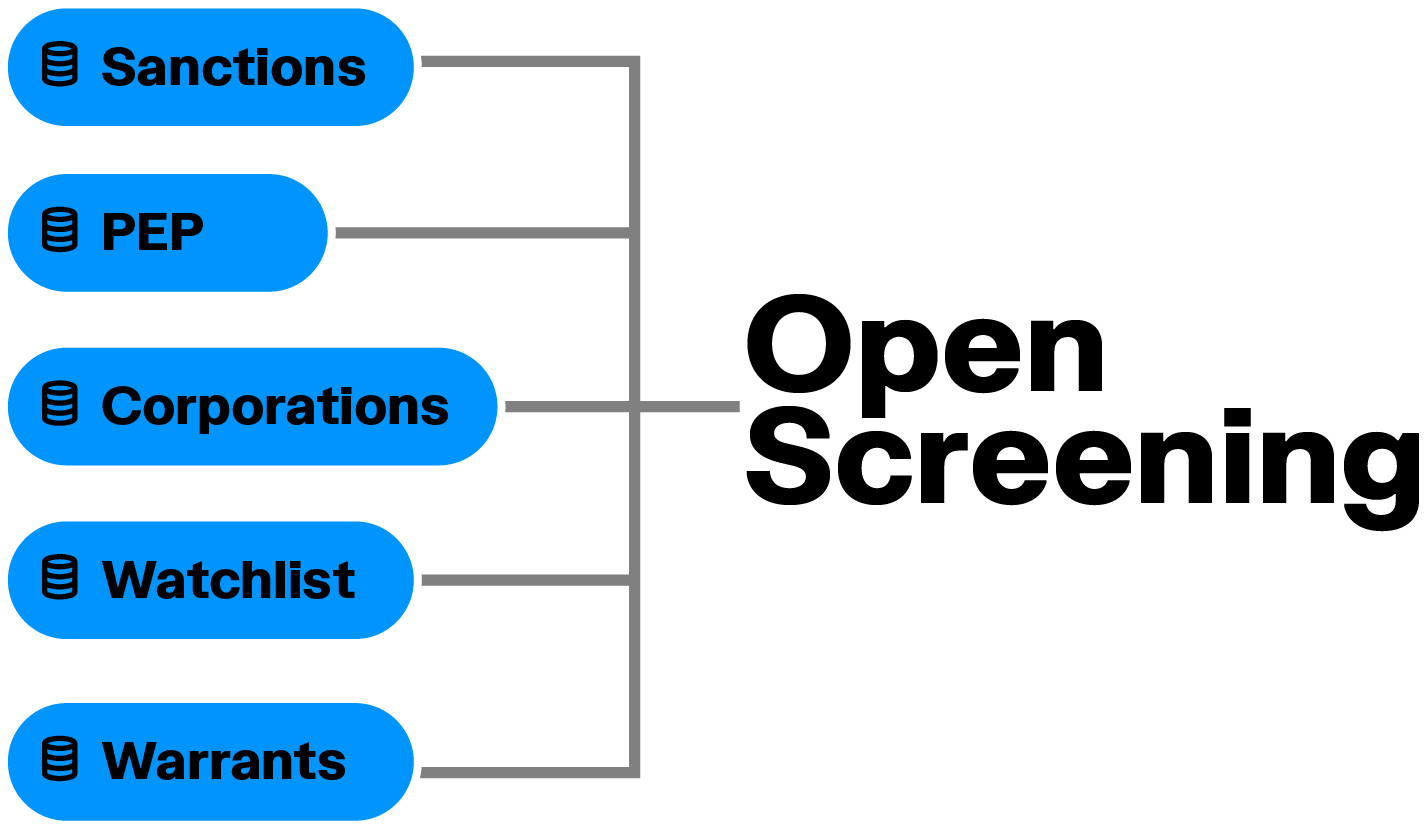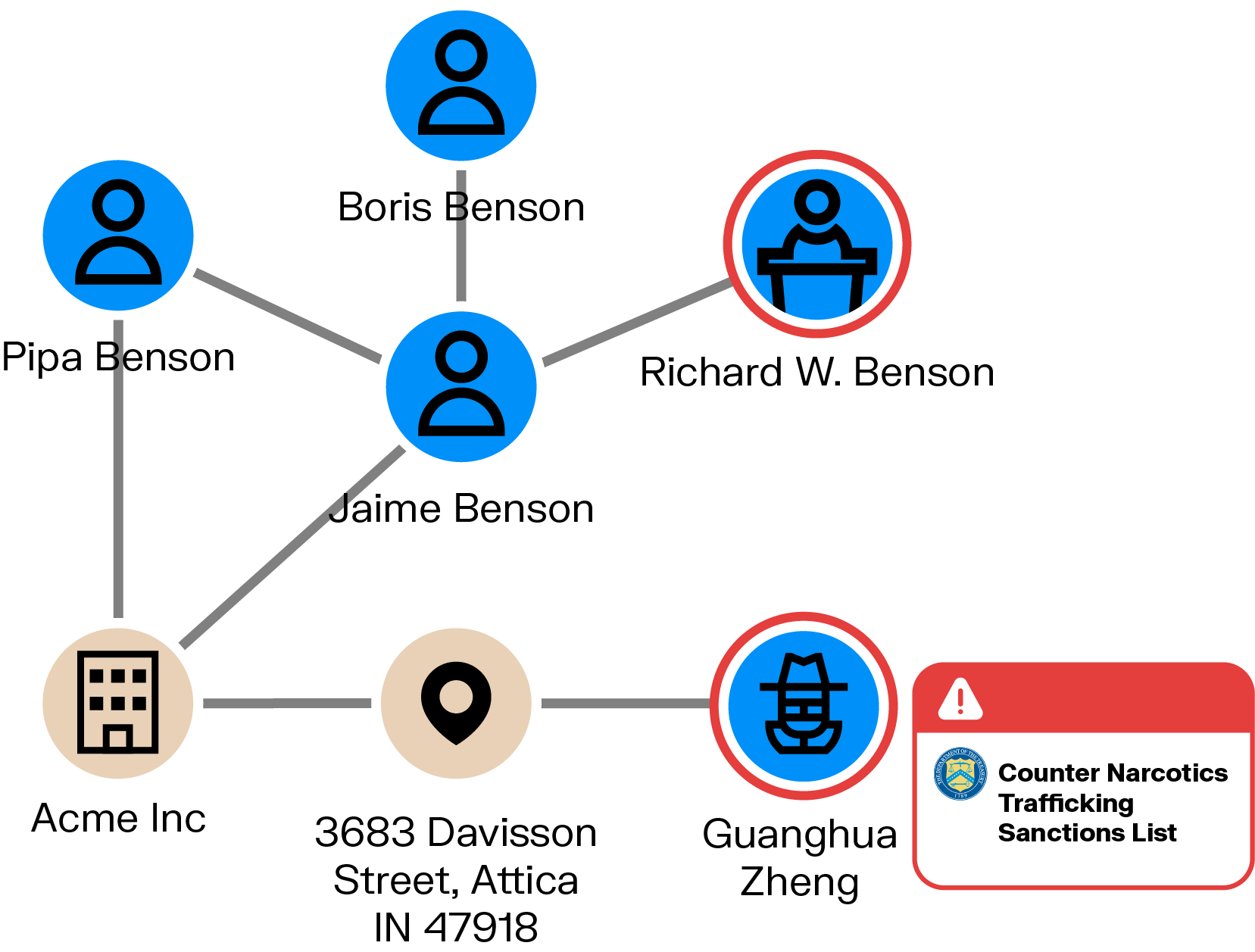 Easy identification of hidden connections to risky entities
To stay ahead of the curve, you also need the ability to quickly explore complex networks around entities of interest to identify suspicious connections and precisely assess risks. OpenScreening provides a whole new experience enabling you to visualize and explore direct and indirect connections with PEPs, persons of interest and sanctioned entities. The result: swiftly uncover insights from within the data that you could miss with a traditional approach.
An interactive playground for PEP and Sanctions screening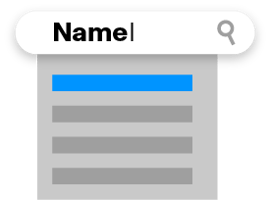 1. SEARCH
Simply start by typing and selecting the individual or the organization you're looking for in the search bar.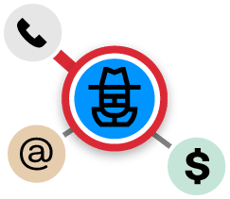 2. VISUALIZE
See the entity of interest and its direct connections as a graph visualization.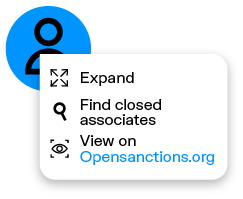 3. EXPLORE
Use analytics to identify indirect connections and pinpoint suspicious connections or UBOs.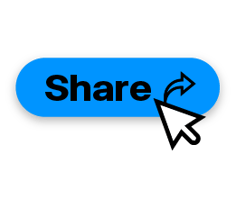 4. SHARE
Want to share your findings? You can take a snapshot of your visualization to save and share.
OpenScreening by the numbers
25,836,250



Persons of interest
26,294



Sanctioned entities
8,246



Warrants & Criminal entities
1
Unified database & Interface
They've mined and
structured
the data for you.
Let's say "THANK YOU" to...
FAQ
Disclaimer: The inclusion of a person or entity in the OpenScreening database is not intended to suggest or imply that they have engaged in illegal or improper conduct. Many people and entities have the same or similar names. We suggest you confirm the identities of any individuals or entities included in the database based on addresses or other identifiable information. Some information may have changed over time. Please contact us if you find an error in the database.

What is OpenScreening?
OpenScreening brings together data about sanctions lists, politically exposed persons (PEPs), company ownership and offshore entities. This data is made available via Linkurious Enterprise so that compliance professionals, journalists and citizens can conduct more effective investigations into their clients, business partners or elected officials.
Where is the data from OpenScreening coming from?
The data in OpenScreening is coming from the ICIJ Offshore Leaks database, OpenSanctions, and OpenOwnership.
Will you delete data about me?
OpenScreening, by its nature, includes data about many individuals - particularly those mentioned on international sanctions lists, those holding a public office, and those included in published criminal databases. We believe that processing and publishing this data is in the public interest.
If information about you is included in this site and you would like to see it removed, please contact the initial publisher of the information, e.g. the authority publishing the sanctions list, the law enforcement body etc. to discuss the removal of your information.
Once that removal has been processed, please allow for up to one month for the information to disappear from OpenScreening.